Find out more about Accura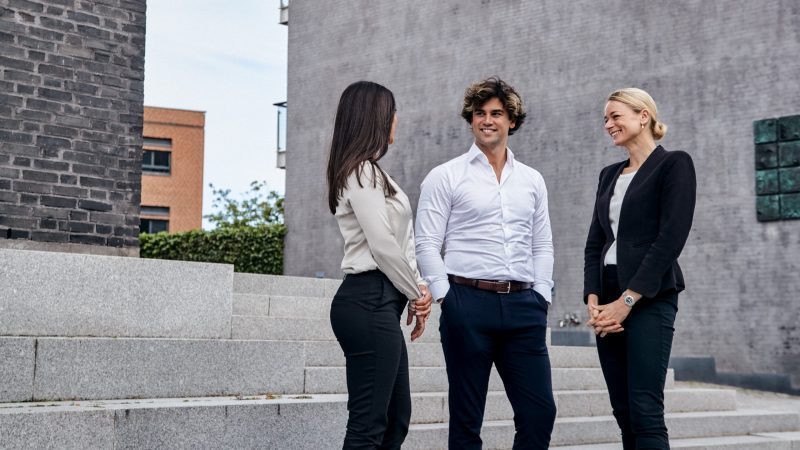 At Accura, you will get an ambitious, tailored and attractive career. No matter where you are in your career, we go to great lengths to support your personal and professional development. You will also be part of a strong community built on a flat and informal structure, the ability to cooperate across our areas of expertise and the will to succeed together.
We take a commercial and solution-oriented approach to everything we do. It is our ambition to be the greatest law firm to work for in Denmark, and we attach great importance to good employment terms and the best possible working environment.
Below, you may find out more about life at Accura.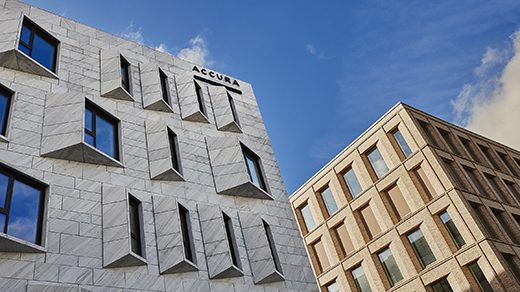 The head office in Copenhagen
In the spring of 2023, we moved into our new, innovate office building at Trælastholmen in the Nordhavn district with Orientkaj Metro Station, the Harbour Bus and the Danish Eastern High Court as our closest neighbours. During the construction phase, we have focused on incorporating the local area and developing creative, green and sustainable solutions. Our new offices are DGNB Gold certified.
Trips abroad
Every second year, Accura takes a trip abroad which helps strengthen our unique unity. We have been to Greece and Italy, and, in 2022, the trip went to Marbella. We spent the weekend together in beautiful and sunny surroundings with professional contributions, social activities, team building and parties on the agenda.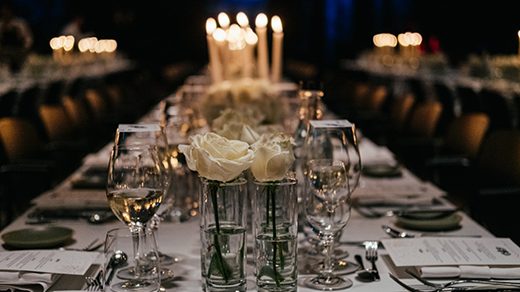 Social events
At Accura, our social environment is a big priority, and we focus on building relations across teams. Besides our trips abroad, we regularly organise events such as Friday after-work bars in our bar Barracuda, summer parties, Christmas and New Year's parties, social team events, health-promoting activities, events specifically for attorneys, assistant attorneys, students and much more.
Career at Accura
Practice areas
All of our specialised legal business areas work with a commercialised and solution-oriented mindset. Our business areas have been carefully composed to comply with a focused strategy of being the best advisor in Denmark to businesses on large transactions and complex projects.
Unique culture of cooperation
At Accura, we have a flat and informal structure where you will work in dynamic sub-teams within your own team and in teams across legal specialist areas. The cooperation at Accura is driven by a positive work energy and a common goal to create results together. This gives you the opportunity to build a professional network and strong relations across teams and seniority.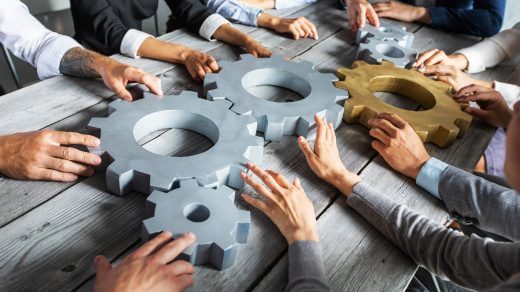 A leader within transactions
Accura is the law firm in Denmark with most transactions in 2020, 2021 and 2022. We have also been named M&A Legal Adviser of the Year in Denmark by the renowned international analysis institute Mergermarket in 2020, 2021 and 2022. In the autumn of 2022, the magazine The Lawyer singled out Accura as one of the fastest growing law firms in Europe.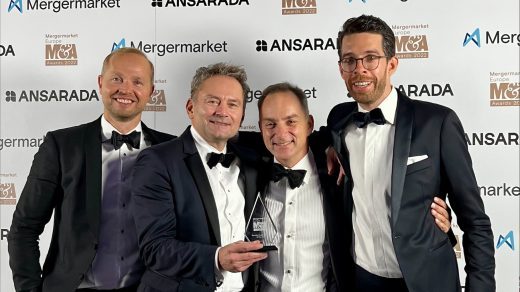 Personal and professional development
Your development is at the top of our agenda. You will experience a steep learning curve in your career and development which will be tailored to your professional skills and preferences, your personal qualities and wishes as well as your approach to work assignments.
Accura Academy
We offer you supplementary professional, personal and commercial development through our internal course programme Accura Academy, which provides up to 70 tailored courses per year within law, litigation, personal development, languages and IT, etc.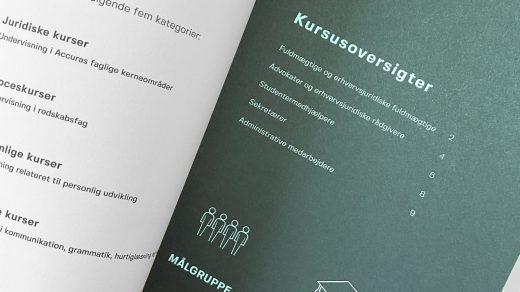 Client acquisition bonus and finder's fee
At Accura, we support the good initiative and acknowledge that personal connections and network may be an asset to Accura for business and recruitment purposes. Our employees, therefore, have the possibility of receiving a client acquisition bonus and a finder's fee if they help bring in new clients or new, skilled employees to Accura.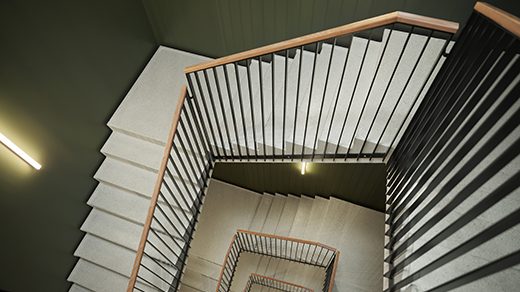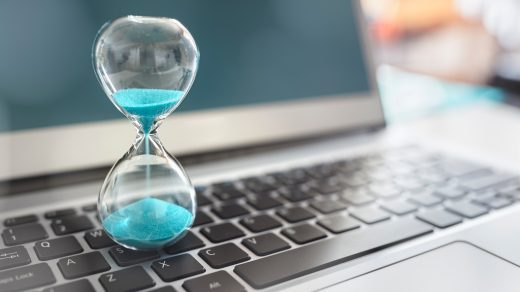 Overtime scheme
You will receive overtime pay from the first hour of overtime work. All hours count – also the non-billable hours. You may choose to have your extra hours paid out or spend them on lieu days and/or holiday.