Tron Meyer
PAINTING IN CONFERENCE ROOM 14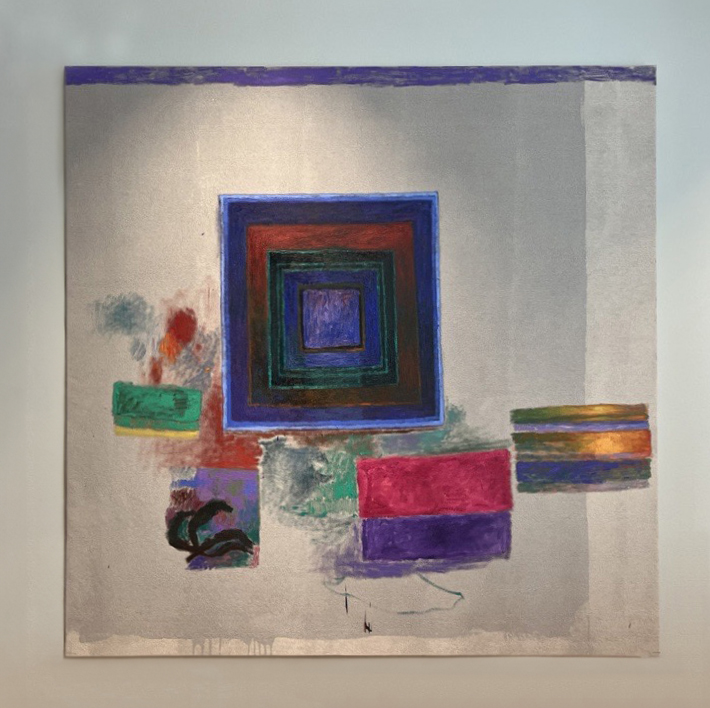 ABOUT THE ARTIST
Tron Meyer was born in 1983 and graduated in visual art from the Oslo National Academy of the Arts and in architecture from the Oslo School of Architecture and Design. Meyer works with sculptures, paintings, architecture and design and most recently had exhibitions in Oslo, Miami and New York. Tron grew up in Åsgårdstrand, Norway, and now lives and works in Drammen, Norway.
ABOUT THE WORK OF ART
The painting 4th Flag is constructed by means of a compilation of different frames, each having its own logic of colours and geometry. The constellation forms connection and relation between the subject components.