Sophie Dupont
PAINTING AND INSTALLATION IN CONFERENCE ROOM 16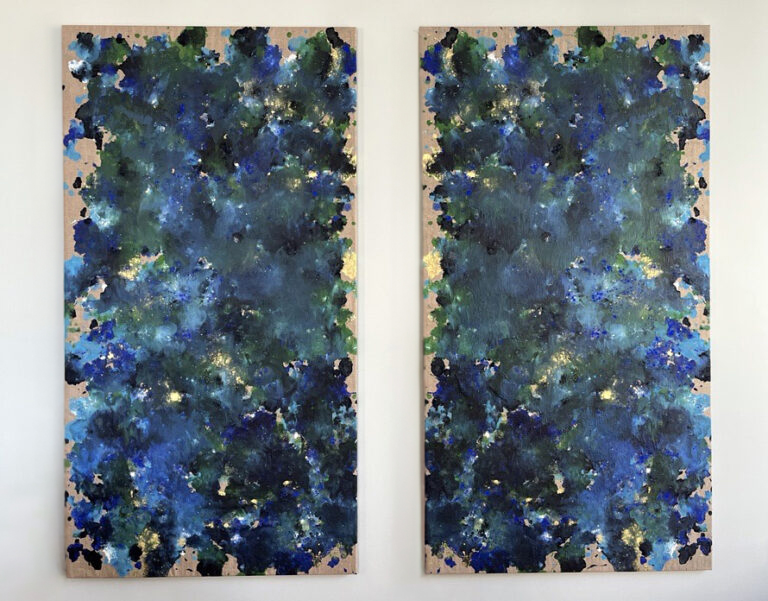 ABOUT THE ARTIST
Sophie Dupont was born in 1975 in Aarhus and graduated from the Royal Danish Academy of Fine Arts in 2007. She works with many different art forms such as performance, photography, sculpture and paining. Dupont has exhibited at several museums and galleries throughout the world, and in Denmark at the National Gallery of Denmark, Kunsten Museum of Modern Art Aalborg and the New Carlsberg Collection. Her works explore man and connectedness, and respiration is the pivotal point of her performative works. The materials she chooses are always related to the place she is in as, according to Dupont, they bear witness to and memory of the place. Dupont lives and works in Copenhagen.
ABOUT THE WORKS OF ART
The paintings Rest with me were created in connection with a performance at which Dupont, with selected lyrics, invited the audience to do nothing and rest with her – a shared, collective immersion into the act of nothingness – simply being without "doing" will leave an imprint on a canvas. The colour scheme is inspired by the sea, the sky, plants and trees.