Sif Itona Westerberg
SCULPTURE IN THE FOYER & RELIEFS IN CONFERENCE ROOM 12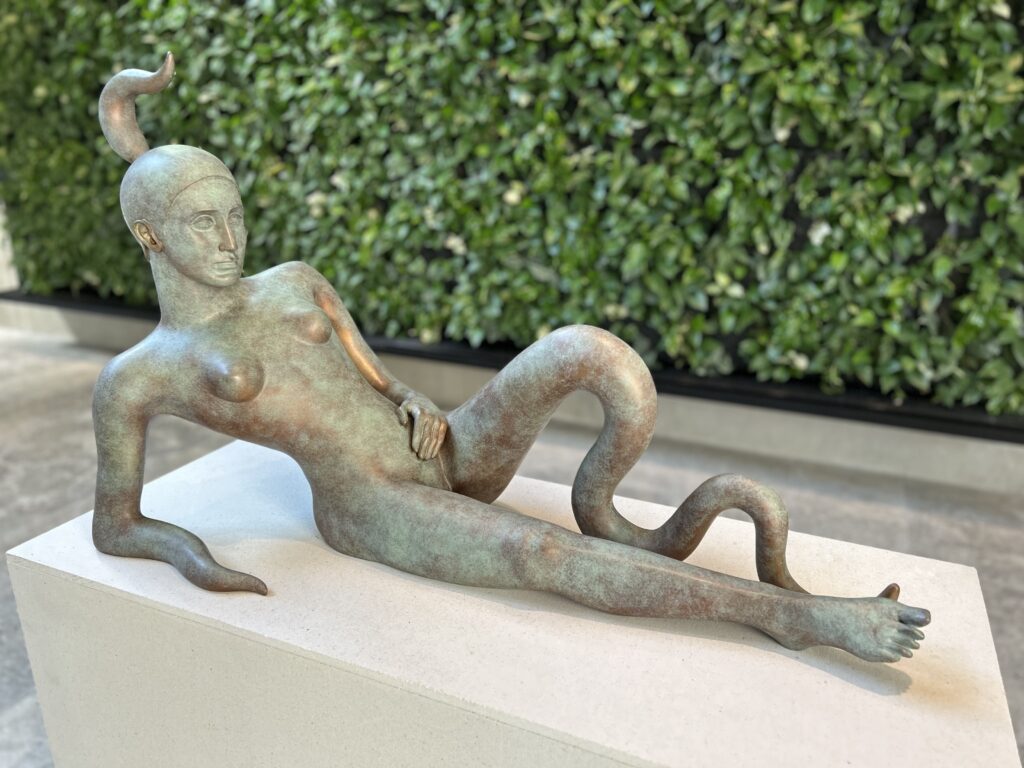 ABOUT THE ARTIST
Sif Itona Westerberg was born in 1985 and graduated from the Royal Danish Academy of Fine Arts in 2014. Her works are represented in the collections at AROS in Aarhus, Malmö Art Museum and the Museum of Religious Art, and she has had solo exhibitions at Gianna Manhatten and the Latvian Centre for Contemporary Art.
In her works, Itona Westerberg investigates the personal, cultural and historical markers which make up humanity's collective identity and which, throughout time, have defined the way we view ourselves in relation to society, class, race, gender, spirituality and nature.
She investigates myths, historical markers and cultural currents, combing them with contemporary materials to create a connection across time and place between universal themes.
ABOUT THE WORK OF ART
Accendance portrays the human body and shape and addresses the battle between body, spirit, nature and spirituality of the modern psyche. The bronze sculpture formulates a wish for being reborn in a planetary body and investigates alternative forms of navigation in a world of rapid change and climate challenges.
In her Untitledseries, Sif Itona Westerberg forms subjects originating from Antiquity or the Middle Ages in modern and banal building materials such as gas concrete. Itona Westerberg creates richly detailed wall reliefs, reinterpreting classical subjects which are updated through our contemporary perspective.