Mads Hilbert
PAINTING IN CONFERENCE ROOM 7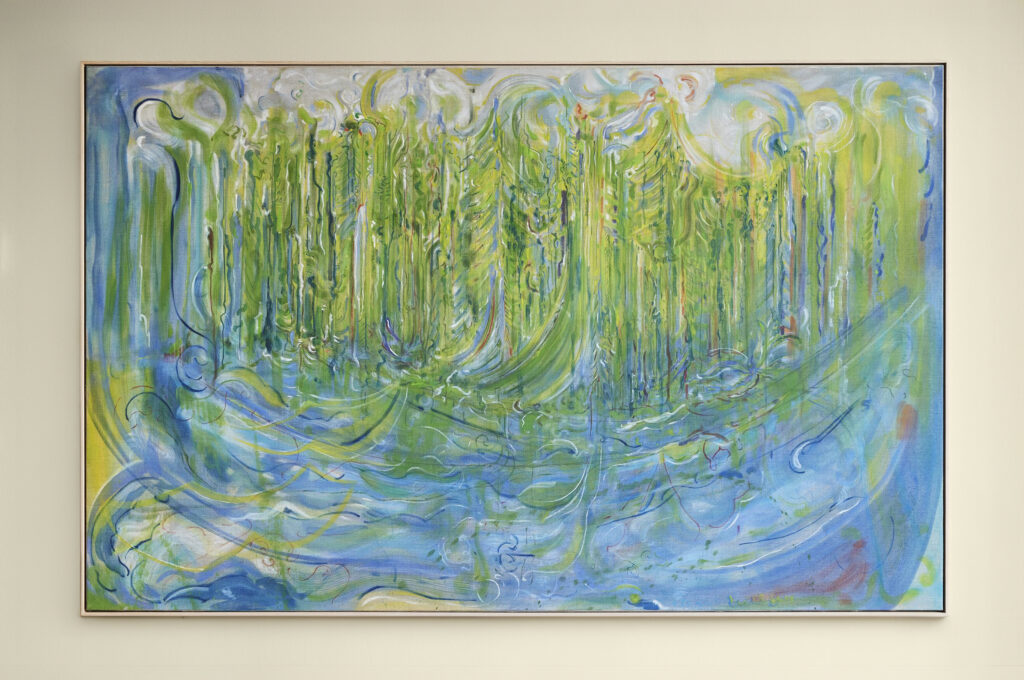 ABOUT THE ARTIST
Mads Hilbert was born in 1993 in Helsinge and is a student at the Funen Art Academy. You will find works of art by Hilbert at OUTPOST and K19 in Copenhagen, where he has had both solo and group exhibitions over the past two years. Hilbert's work investigates the human form through paintings or sculptures, reflecting on questions of figurative and spatial representation. He lives and works in Copenhagen.
ABOUT THE WORK OF ART
Hilbert sketched Skovsø sitting on a bench in a park in Mexico. The sketch reflects how the green urban garden is transformed into a forest in the pulsating heart of Mexico City, and how the carefully constructed basin with sides painted in pool blue is transformed into a peaceful forest lake. In the same way, perhaps Accura may be transformed into a stroll in the forest, surrounded by its green atrium and the sea.