Lars Christensen
CONFERENCE CENTRE, FIRST FLOOR EAST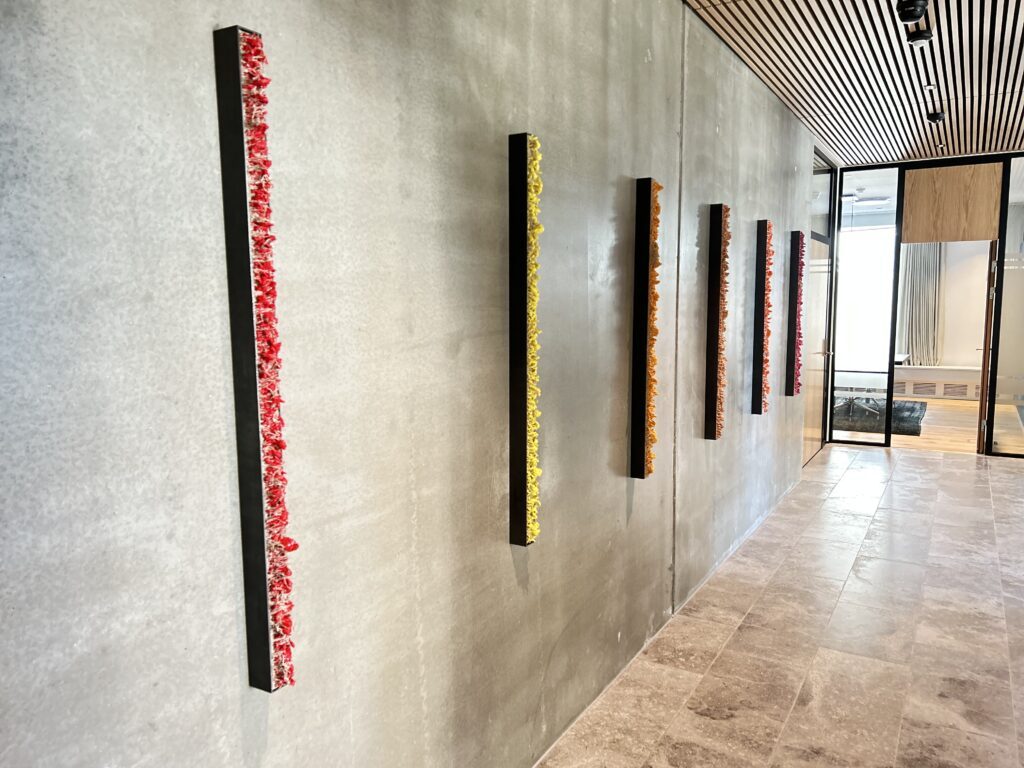 ABOUT THE ARTIST
Lars Christensen was born in 1972 and studied at College of Art and Design, Kolding 1990-1995 and the College of Art and Design, Leeds 1994-1995. Christensen is represented by Anne Mosseri-Marlio Galerie in Zürich. He has had solo exhibitions at, among other places, Bendixen Contemporary Art and Traneudstillingen (the crane exhibition) in Denmark and with Anne Mosseri-Marlio Galerie in Zürich. He has also participated in group exhibitions at Gl. Strand, Den Frie Centre of Contemporary Art and the National Gallery of Denmark.
ABOUT THE WORK OF ART
The works keep within a strict frame of an idiom that seems totally strange. They are marked and shaped by the torn canvas. If you move in close, you will see how the odd excrescences bend and stick out. The slats may be read as text, the perforations become organic, alive and – at a distance – almost cosmic. The problem arises from the lack of subject, an abstraction that denies the flat and instead reaches out into the room, toying with gravity. In their simplicity, the works are incredibly complex, and Christensen's approach is to remind us that the painting does not hold an ultimate answer but contains so infinitely much more.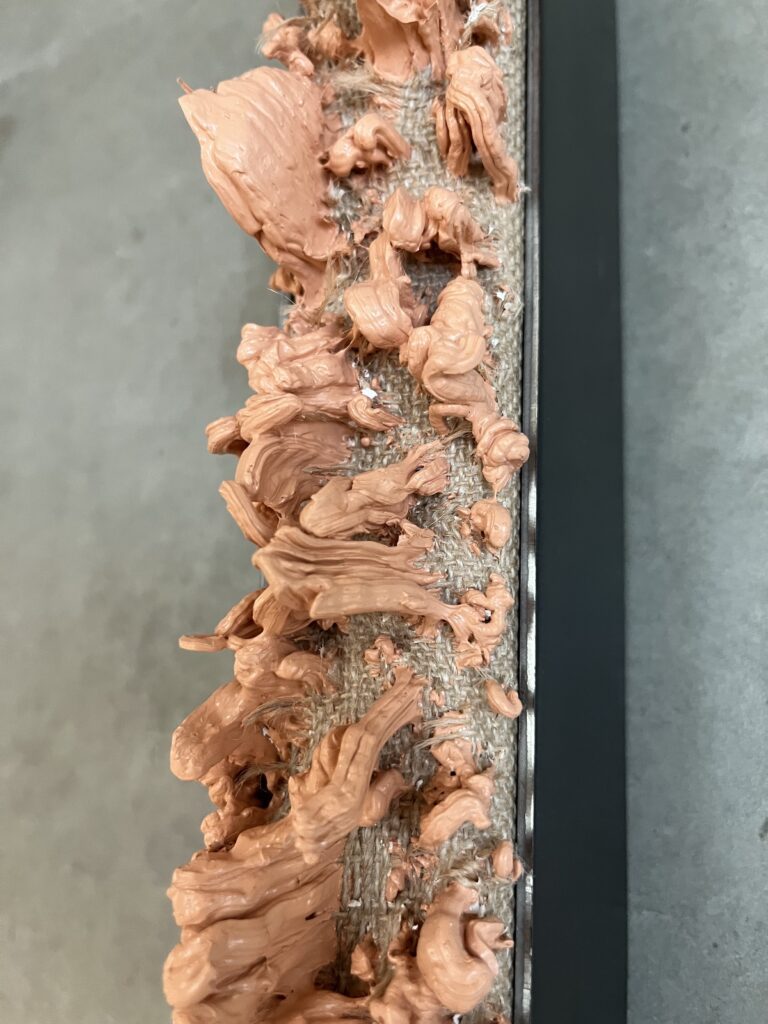 Lars Christensen's universe puts our senses to the test. His enigmatic idiom is a physical investigation into summoning the body of the painting by forcing own physics on the stretched canvas. With his strength, knife, awl and paint, he explores the limits of the painting. In terms of expression and in terms of what the canvas ultimately endures, both within and outside its frame. The dynamics with which Christensen works are transferred to the materials that he handles, and his works seem insistent in their presence. You simply have to look at them. Not least explore them.