Kristian Touborg
PAINTING AND SCULPTURE IN THE FOYER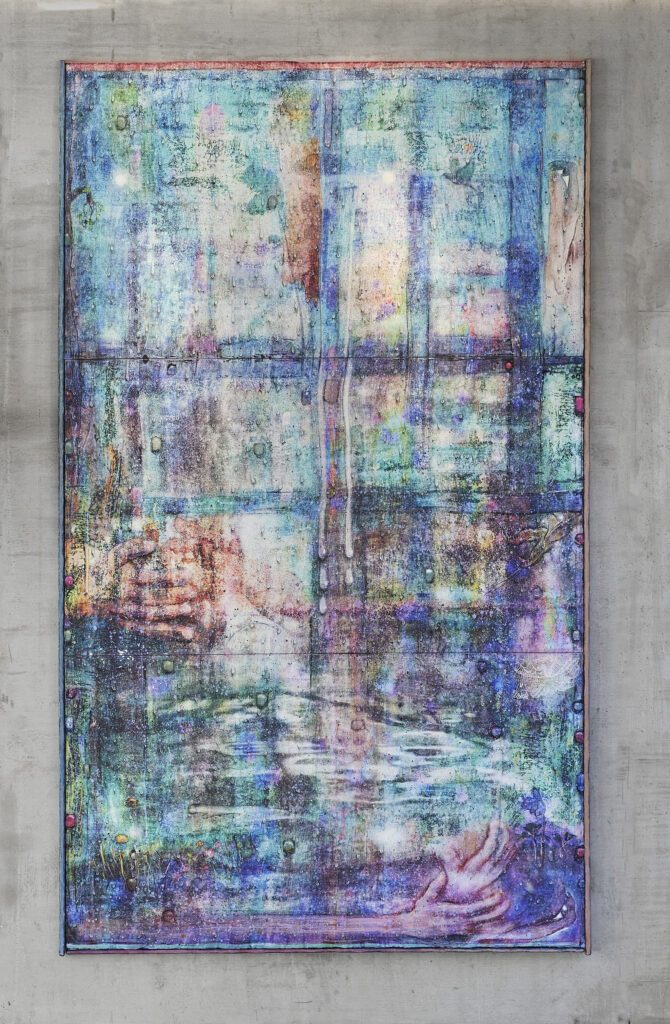 ABOUT THE ARTIST
Kristian Touborg was born in Roskilde in 1987 and graduated from the Royal Danish Academy of Fine Arts. His works are part of the permanent collections at HEART Herning Museum of Contemporary Art, Randers Art Museum and the Danish Arts Foundation, from whom he has been receiving a working grant since 2017. Touborg's work has a seductive authenticity with private components and dream-like sensations melting together into a personal tale in his paintings. He lives and works in Copenhagen.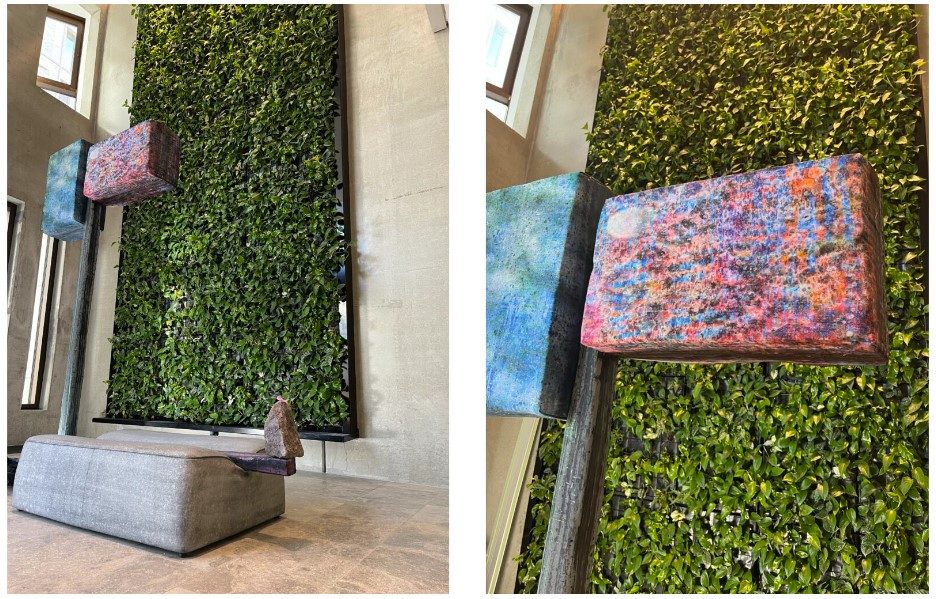 ABOUT THE WORKS OF ART
Touborg has constructed the two works Take Care and Take Rest (Balancing Art from Where I Stand) for Accura. These are two- and three-dimensional works of art combining artistic and spontaneous brush strokes of vivid oil paint with the use of industrially treated materials and digitally printed surfaces. The textural fragments of the canvasses have been assembled through the use of collage techniques.