Klara Lilja
CERAMICS INSTALLATION IN CONFERENCE ROOM 2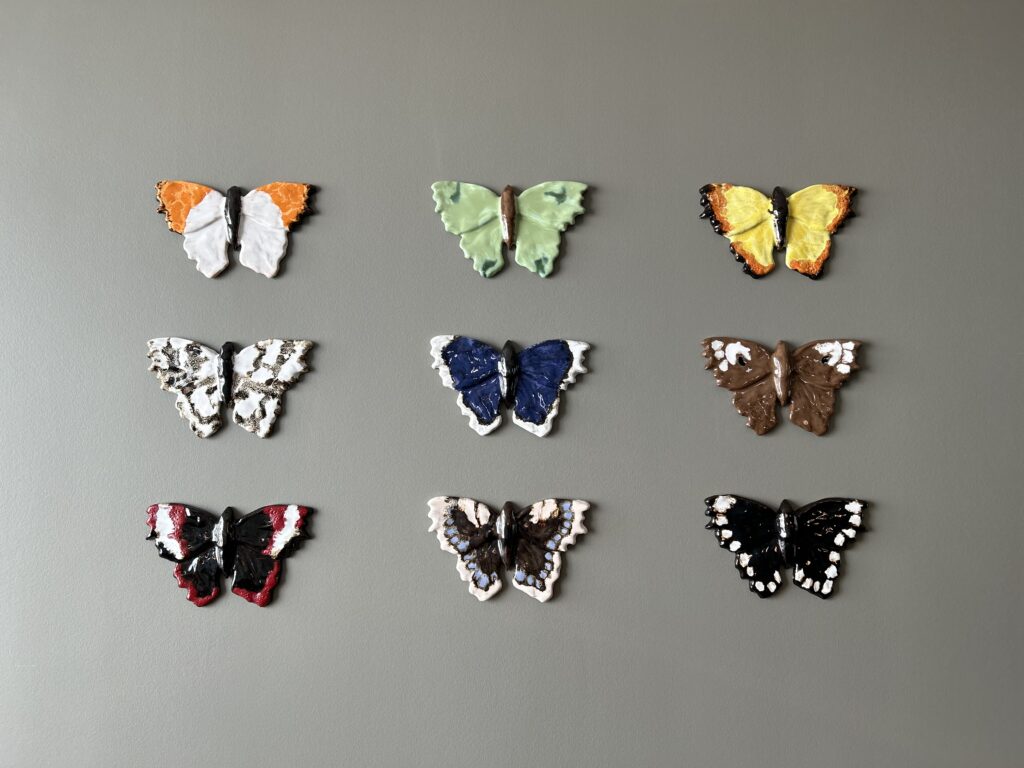 ABOUT THE ARTIST
Klara Lilja was born in 1989 and graduated from the Royal Danish Academy of Fine Arts in 2021. Lilja bestows her figures with an aura of enchantment, and her works transform abstract forms into an organic formation of imaginative beings, flowers and animal life.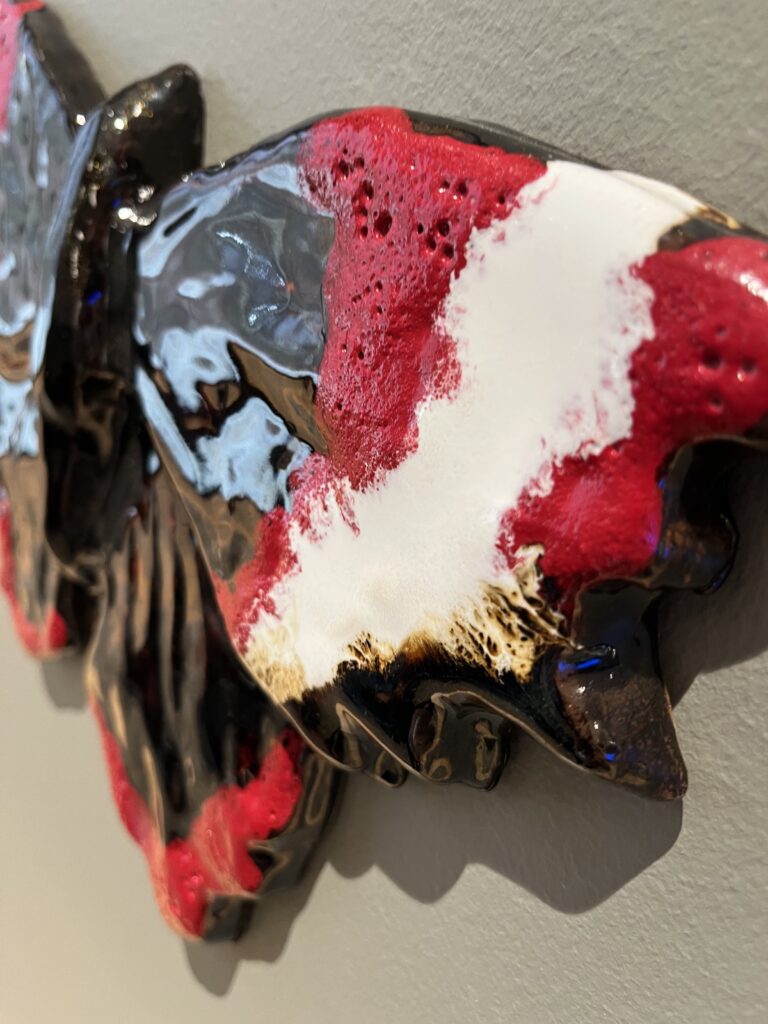 ABOUT THE WORK OF ART
The work comprises nine different Danish butterfly species displayed in rows, indicating that they are dead and have been arranged by human hands. Lilja is always looking for subjects which humanity as a whole considers indisputably wonderful, and butterflies belong to the group of beings universally considered beautiful.