Jon Pilkington
MURALS IN CONFERENCE ROOM 5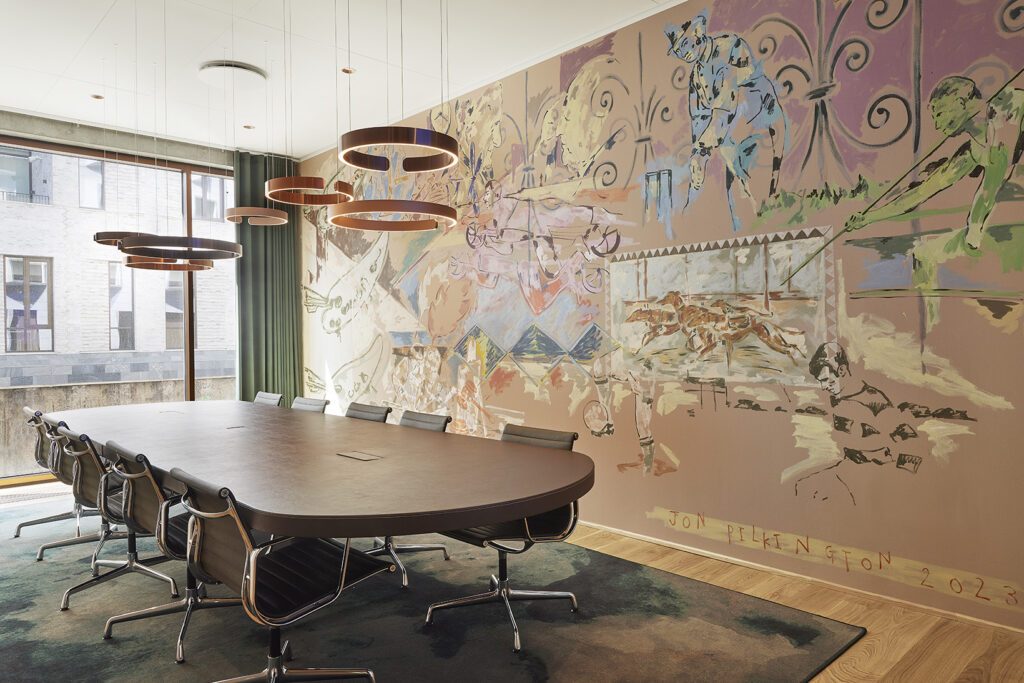 ABOUT THE ARTIST
Jon Pilkington was born in England in 1990 and has a Master of Fine Arts from the Chelsea College of Art and Design in 2013. His latest solo exhibitions count "Strangers to Ourselves" at Achenbach & Hagemeieri Dusseldorf (2017) and "Weather for Leather" at COMA in Sydney (2017). Jon Pilkington lives and works in Copenhagen.
Jon Pilkington's paintings start from loose figurative drawings of ornaments, leaves, odd objects, etc. which he combines into a new chaotic world balancing between the figurative and the abstract. His paintings are decisively colourful, and he refuses to succumb to clarity, painting for him is a process of distortion. Layers on layers and shapes on shapes in unfinished, rough brushstrokes combined with different modernistic styles give his works a nearly illegible perspective.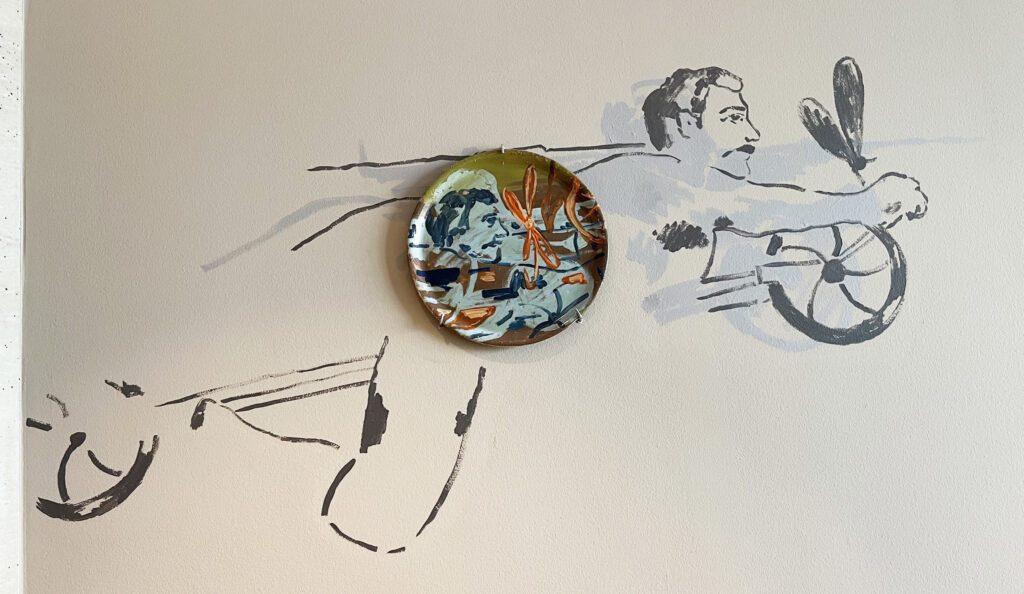 ABOUT THE WORKS OF ART
The large mural was made in acrylic directly on the wall when the room was fitted up. The opposite wall displays small, decorated ceramic platters which interact with the surrounding murals to form three separate subjects. The purpose of the works is to challenge the understanding of a conference room. The playful pastel shades are intended to leave us room for thinking and a place to let fantasy reign. The inclusion of the three ceramic platters on the opposite wall, which have been placed directly on enlargements of the painting below, is intended to be an opening to or conclusion of the large mural.