Jenny Nordberg
MIRROR INSTALLATION BY THE ENTRANCE TO THE CONFERENCE CENTRE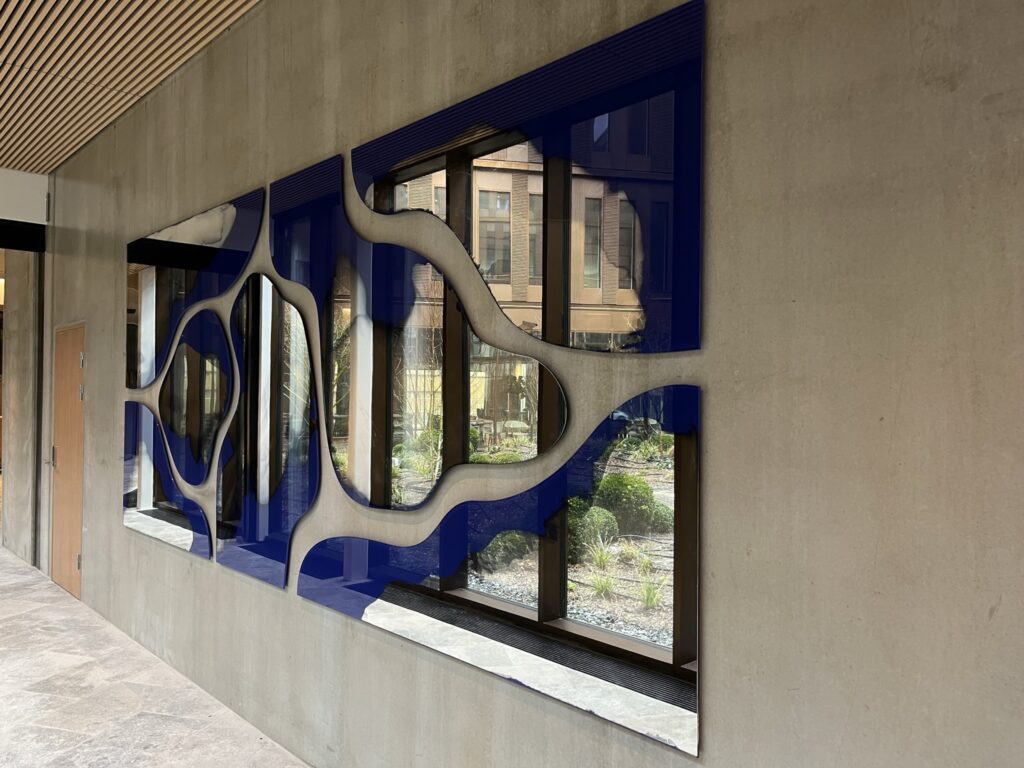 ABOUT THE ARTIST
Jenny Nordberg was born in 1978, she is an industrial designer and represents Stockholm Modern in Sweden. She seeks to transform the contemporary notion of design. Nordberg is driven by the search for alternatives and a counterstrategy to irresponsible mass production. Part of her focus is how to change our future production and consumption. Her work is characterised by a combination of brutalism and minimalism, often leaning on chance as an important element. Nordberg works mainly with studio production, small series, limited editions and site- or context-specific commissions.
ABOUT THE WORK OF ART
The four-metre-wide mirror installation combines soft shapes with a distinct frame. The mirror surface blends into a navy blue colour, which is a method studied by Nordberg since 2014. The method dates back from the 19th century and results in a thin layer of silver on the glass surface. When you do not cover the entire surface with glass, each mirror becomes unique due to an uncontrollable liquid process.