Ida Ekblad
PAINTING IN CONFERENCE ROOM 15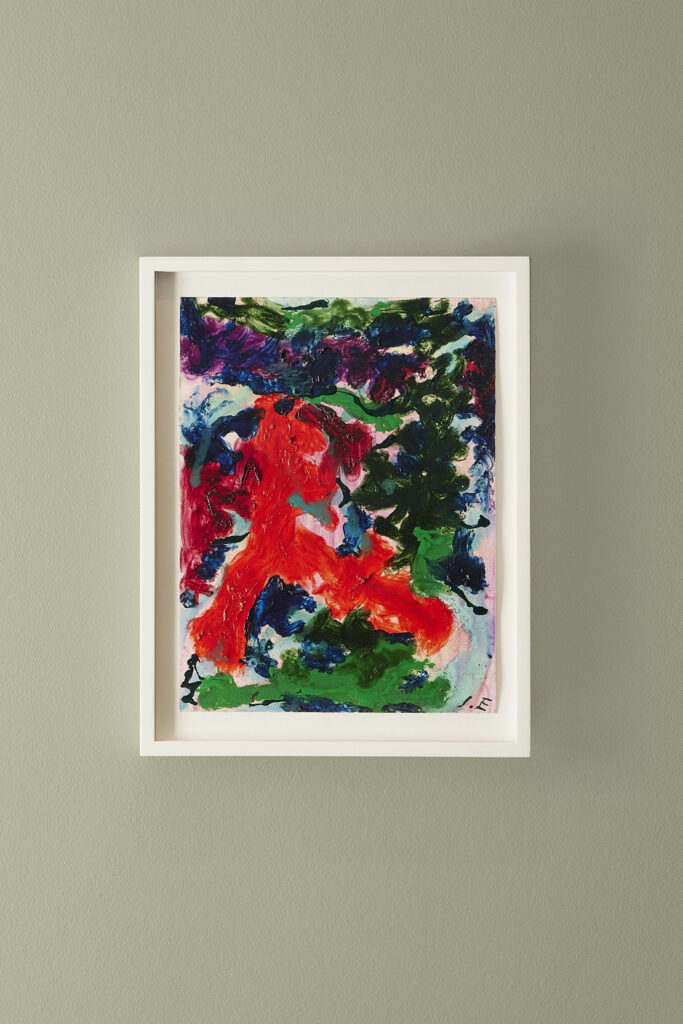 ABOUT THE ARTIST
Ida Ekblad was born in 1980 in Norway and graduated from the Oslo National Academy of the Arts in 2007 and from the Mountain School of Arts in Los Angeles in 2008. She is renowned for her sculptural paintings, over-dimensioned and hand-painted bronze sculptures as well as filmmaking and poetry. Her work is inspired by a number of sub-cultural and pop-cultural influences.
Highs of Ekblad's career were when her works were displayed at the Venice Biennale in 2011 and in 2017. In addition, her artworks have been displayed at several solo and group exhibitions, most recently at Kunstnernes Hus in Oslo (2021), Kunsthalle Zürich (2019) and the Museo Rufino Tamayo in Mexico (2019). Ekblad lives and works in Oslo.
ABOUT THE WORK OF ART
The green, biomorph subject Planktonic Ennui gives you the impression of zooming in on some kind of organic growth in a Petri dish or perhaps witnessing a raging fire in an old forest.
The work is a result of Ekblad's attempts to copy what she has previously achieved in her plastisol works, but this time in oil. She uses oil of the highest quality without any extenders, which makes the colours extremely variable. In her subject, she explores new possibilities of creating colouristic effects in the oil.