Esben Kaldahl
SCULPTURES AND RELIEFS IN CONFERENCE ROOM 13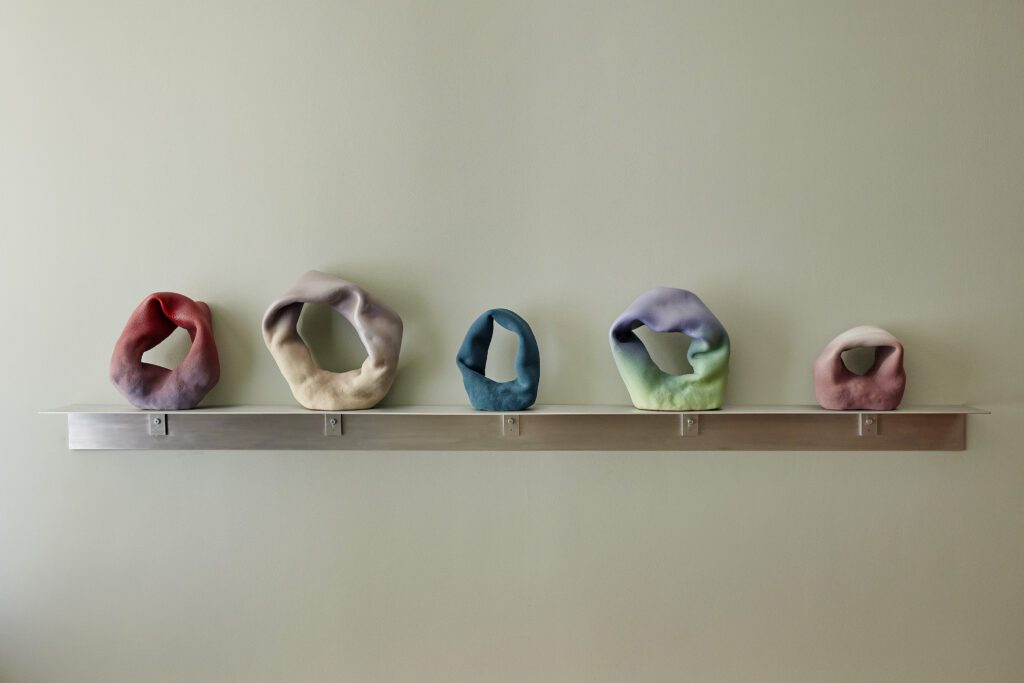 ABOUT THE ARTIST
Esben Kaldahl was born in 1992 and graduated from the Royal Danish Academy of Fine Arts in 2020. Kaldahl has had solo exhibitions in Copenhagen and group exhibitions in Milan, Dresden and Copenhagen. He works with man's relationship with things and the ability of things to communicate stories. In 2021, he was awarded the Design Award of Danish housing magazines as craftsman of the year. In 2021 and 2022, he received a working grant from the Danish Arts Foundation as a new talent within craft and design.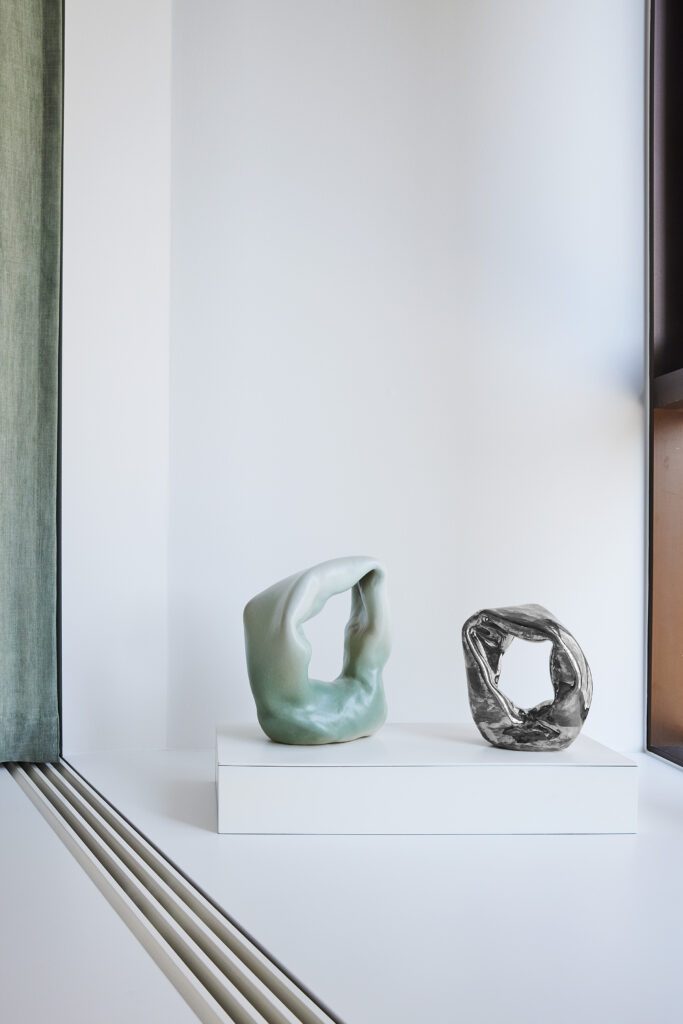 ABOUT THE WORKS OF ART
Nymphs of Vingerling originates from Kaldahl's fascination of the seductive qualities of things. Through his sculptures, he examines how we form attachments with the objects that we collect and how we imbue things with emotional and personal significance. The sculptures are referred to as nymphs in the borderland between body and nature. Oceanidenis both man and river. Dryaden is both tree and body. They are organic forms in stoneware clay, which pull the observer closer with glazed tactile surfaces.
Together with the nymphs, a ceramic relief framed in an organic aluminium cast is displayed. The relief may be viewed as a portal, a sneak peek into a parallel world. A small hole in the wall kept open for mythical creatures to step out.