Astrid Kruse Jensen
PHOTOGRAPHS IN CONFERENCE CENTRE, FIRST FLOOR WEST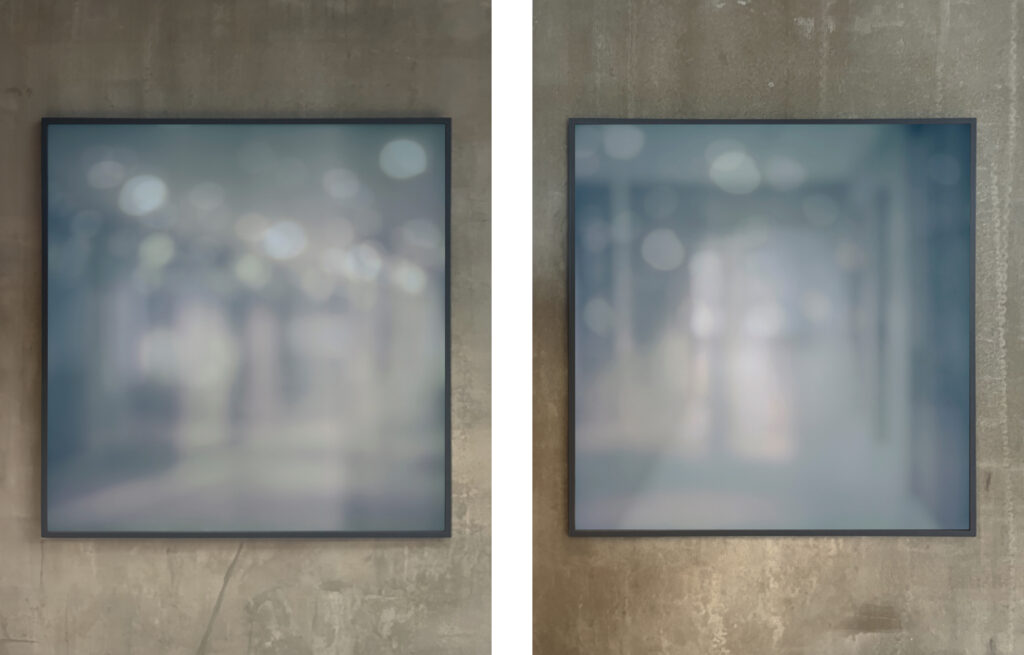 ABOUT THE ARTIST
Astrid Kruse Jensen was born in Aarhus in 1975 and graduated from the Gerrit Rietveld Academie in the Netherlands and the Glasgow School of Art. She has had solo exhibitions in Denmark, France, Germany, the Netherlands and India, and several group exhibitions throughout the world. In her works, she explores the borderland between the apparent and the hidden, between the real and the imaginary. Kruse Jensen received the Niels Wessel Bagge's Foundation for the Arts Award in 2009 and Anne Marie Telmányi's honorary award for female artists in 2017. She lives and works in Copenhagen.
ABOUT THE WORKS OF ART
The two unique photographic works The Passage and The Room Of Reflection have been created in Alexandriahuset in the last part of the building phase. Each work includes many double-exposed photographs on top of each other, which breaks up the architectural room and creates a meditative and undefined room out of something concrete. Kruse Jensen has used the large characteristic window sections of the building for reflections and has focused on creating a sensuous room, in which you do not see architecture with the naked eye but through the photographic eye.